centrally located between Cumberland MD and Bedford, Pa directly off of Rt. 220.
1033 Centerville Road Bedford pa 15522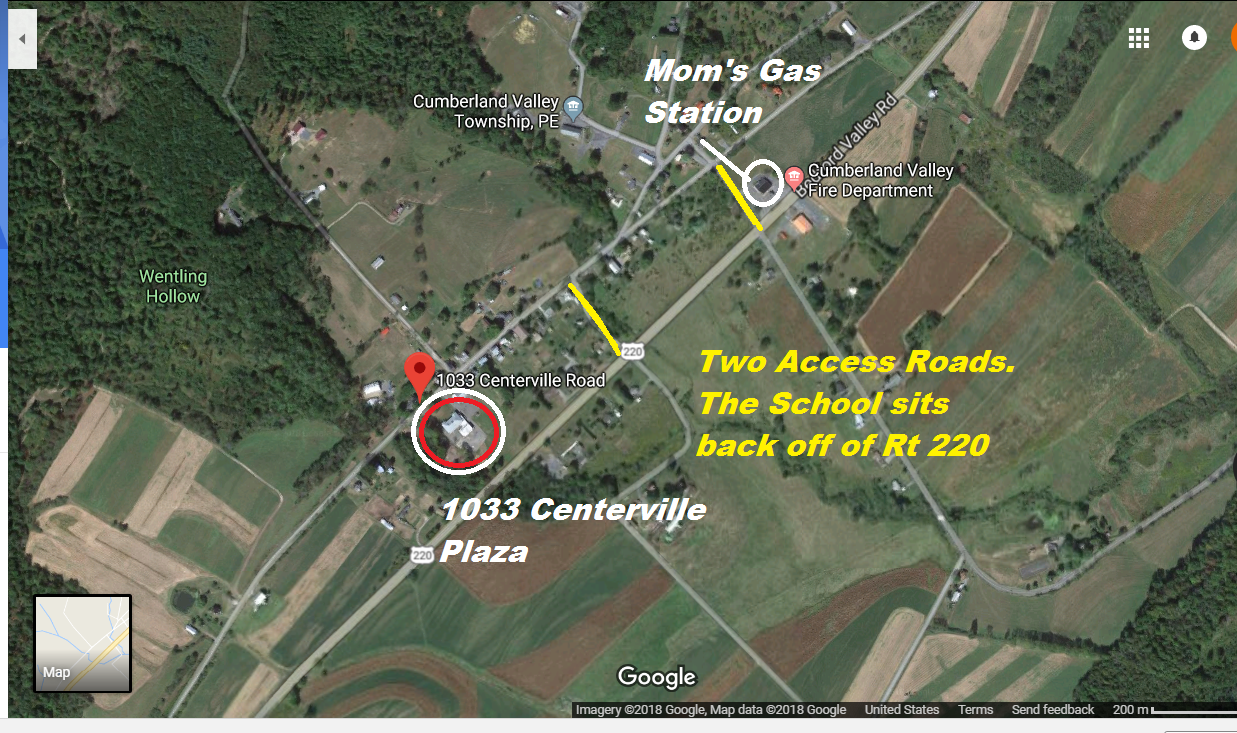 If traveling 220 South from Bedford, Pa: Look for Moms Gas station. Make right turn at gas station then make immediate left onto Centerville road. Drive 1/2 mile see Centerville Plaza on your left.
Directions from Cumberland MD, Travel north on 220 13-15 minutes. See Plaza's signs/banners and building on your left. Make left turn 1/4 mile onto Nave's road. Make another left. See Plaza on your left. If drove past first left, you may turn left at the gas station, then another left.
Bedford PA is located South of Altoona PA. Bedford is 2 hours East of Pittsburg and 2 hours West of Harrisburg.
From the Bedford Turnpike, Centerville plaza is roughly 20 minutes.
Bedford, Pennsylvania 15522
Our normal business hours are 8 am - 6 pm by appointment only.
Please contact us at 814-979-0579, by the form below, or at centervilleplaza@gmail.com
Centerville Elementary School is a well known and loved school in Bedford County. It was built in 1940 and saw many students pass through these halls.